.. or
do
if you won the lottery!!
I have quite expensive taste (poor husband.) and if i won the lottery i would definitely go nuts and spend it all in about 2 hours.
1. I would most definitely roll around in about £50k. You know, "AGGGHHHHH I HAVE MONNEEEYYYY" style.
Maybe

not quite as glam as this though...
2. Buy a Canon 5D Mark iii - Because i can and i will. One day. And i will have mark ii as my back up. and maybe another mark iii incase they both happen to be in my two different studios i own.
3. Buy a farm. Yep,
a farm.
I want sheep, and stinky pigs, and cows and a quad bike and a huge john deer tractor and i WILL go out in my dressing gown and wellies with a piece of straw in my mouth and admire my 20 acre plot.
(obviously i would pay someone to do all the disgusting stuff.)
4. Buy a VW camper van and travel Scotland, no heck i'd travel the WORLD!
5. Have a whole shoe wardrobe filled with Jimmy Choos.
6. Take the kids to florida every year
7. Sky dive again
8. Go on safari in Africa
9. Make sure i complete my
bucket list
10. Make sure my brothers have enough money to have a wonderful life
Go link up your top 10...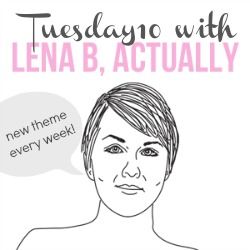 And don't forget to enter my
GIVEAWAY
this month!!